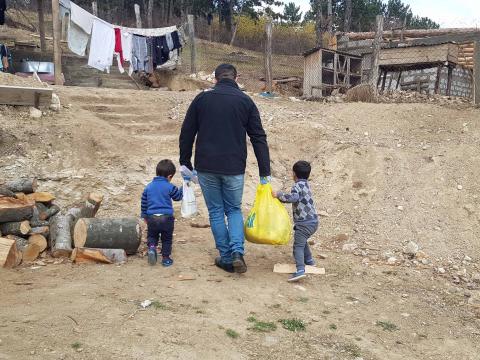 100 families receive food and hygiene items
Friday, March 27, 2020
During these tough days, in World Vision we witness miracles every day. People, being isolated themselves, make donations so that World Vision is able to bring food and hygiene items to those in the most urgent need.
At the same time, every day World Vision receives dozens of requests from extremely poor families to help them with their daily bread.
Visit https://donate.am/en/donation/1/0 or donate to 220413350228000 bank account.
In these photos are World Vision staff from Noyemberyan and Amasya program offices. They were distributing food and hygiene items to 100 extremely poor families in these areas.
Learn more about and/or support World Vision's global work to limit the spread of COVID-19 and support the children impacted by it on our COVID-19 Emergency Response Page.