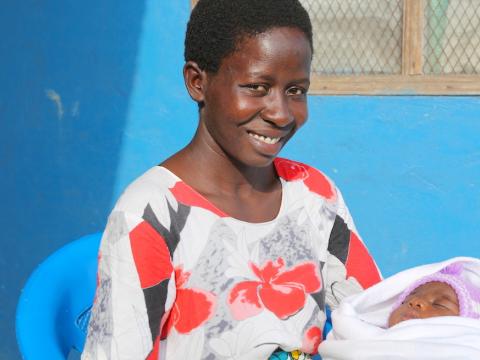 First-time Mum Empowered to Navigate Motherhood Confidently Amidst COVID-19
Wednesday, September 2, 2020
By Susan Otieno, World Vision Communications Officer, Kenya
Baby Festus, born in May this year, is one lucky boy.
Even though his mum, 27-year-old Mary Kadzo is a first time mother, she is armed with the right knowledge to help Festus achieve his development and growth milestones.
Mary is one of the more than 400 lactating and pregnant women, who were trained on the significance of good nutrition on the well-being and health of children.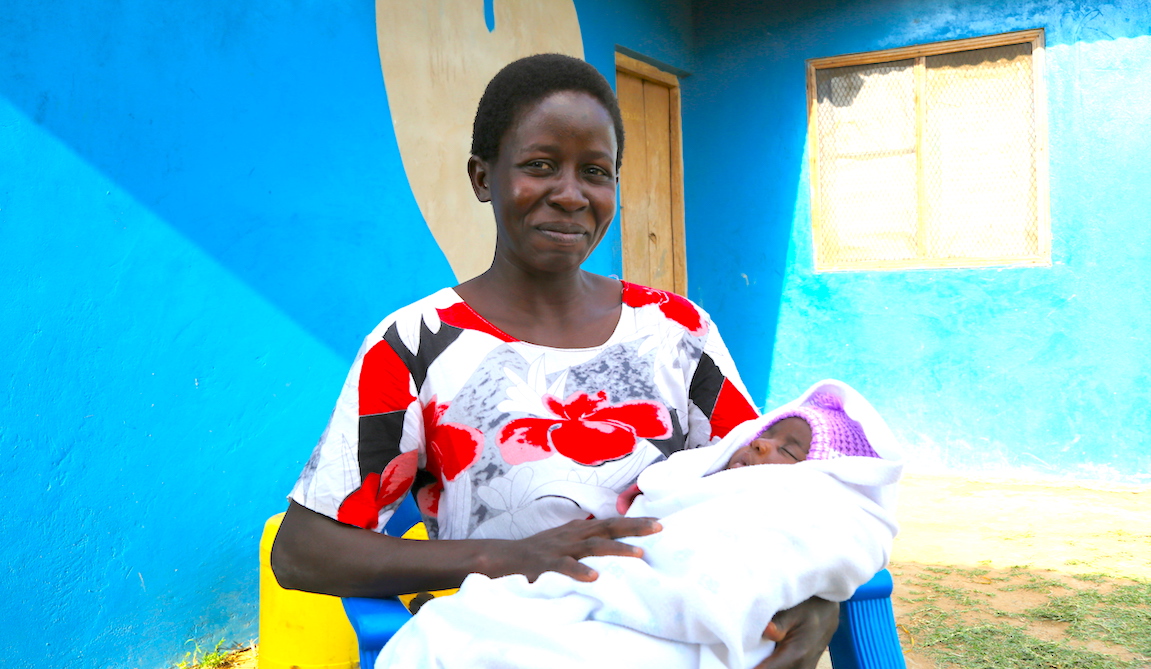 The training, conducted through Community Health Volunteers (CHVs), was organised by World Vision with funding support from the USAID's Office of Foreign Disaster Assistance (OFDA) at Ganze and Magarini in Kilifi County, Kenya.
"When I was pregnant, I learnt from the training about the importance of going for check-ups at the clinic and getting Iron and Folic Acid Supplements (IFAS) so that my baby can be born free from deformities," recalls Mary.
The new mother says that she was keen on embracing and practicing what she learnt at the training forum. This has made it easy for her to exclusively breastfeed her son, since he was born.
"I intend to do so for the recommended six months so my baby can have a good start to life. He is healthy and rarely falls sick because the breast milk helps to boost the immunity of young children."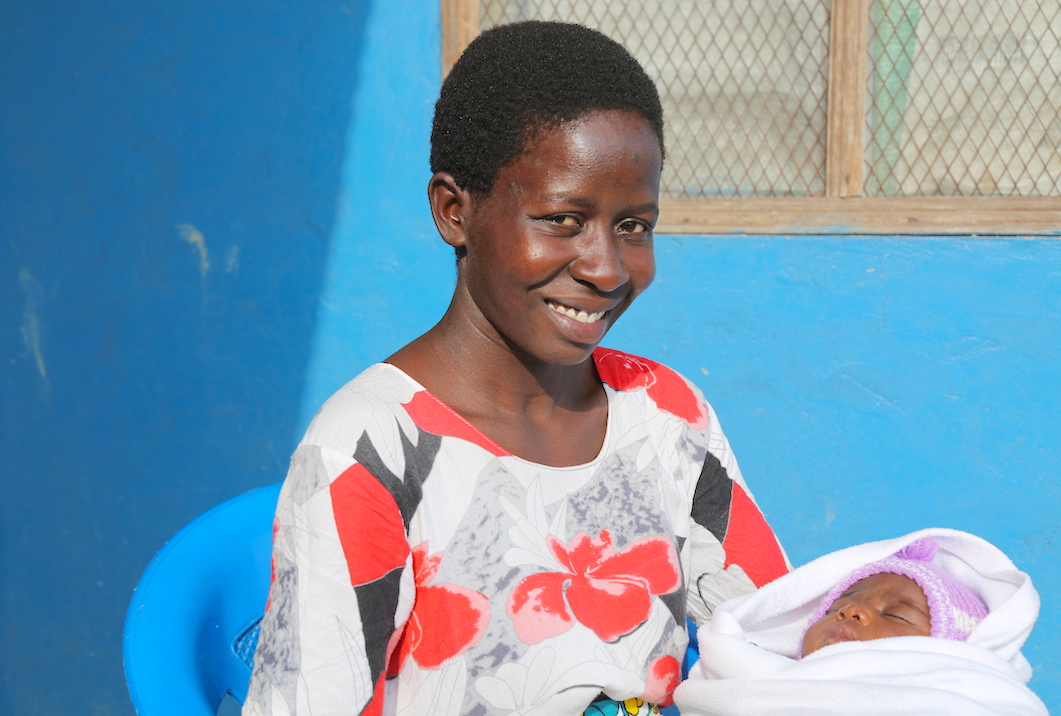 Because of the health and nutrition training, Mary states that she stopped despising locally available healthy foods found in her area such as cassava and vegetables. She was also able to dispel common myths about food in her community.
"My grandmother told me not to eat eggs while pregnant or my child will not have hair. But because I had learnt about the importance of good nutrition, I continued eating eggs.  And actually, my baby was born with a lot of hair. My grandmother has since changed her mind on this matter," says Mary.
She adds: "I even began keeping chicken after getting the nutrition lessons because I realised that we might not be able to afford to buy eggs all the time."
During the training, the women were also sensitised on good hygiene practises that contribute immensely to COVID-19 prevention.
Mary took the lessons seriously and quickly made a hand washing facility that is positioned in front of her house.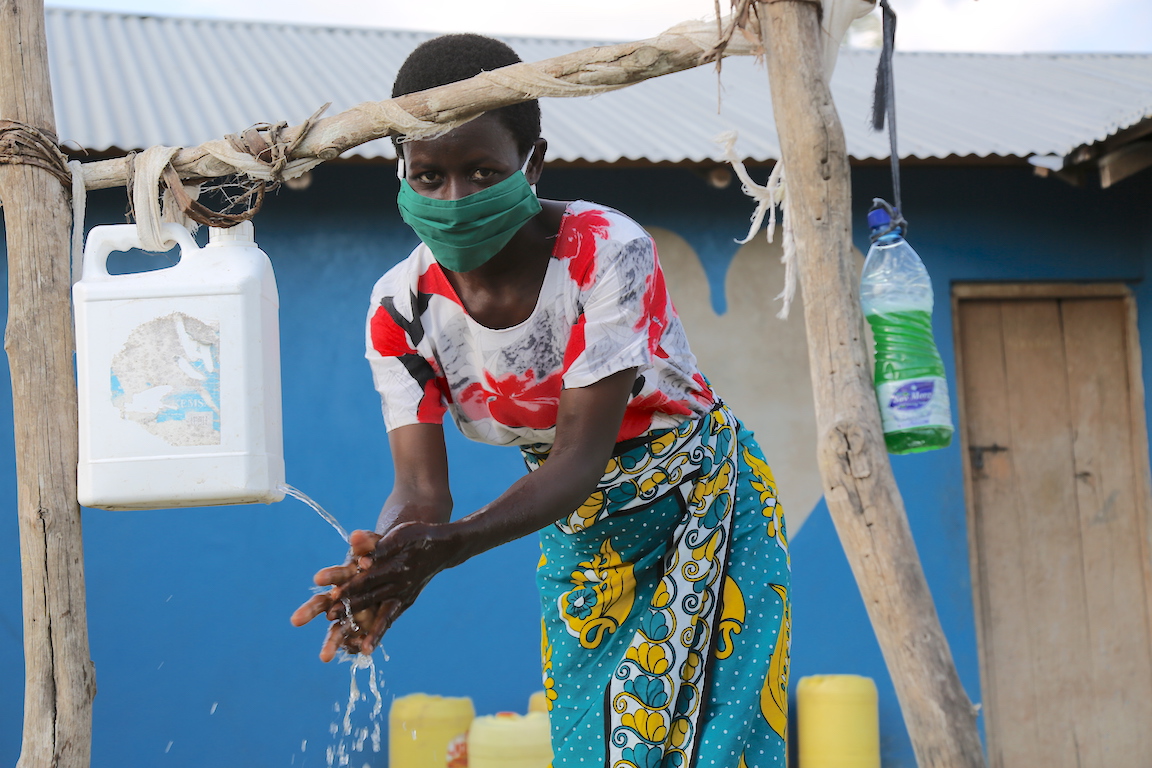 "This is important because I have a small baby. So, people coming here are usually reminded to wash their hands with soap and water before getting into my house," she says.
In 2019, Mary's village and other parts of Kenya experienced floods. As a pregnant woman, Mary was very scared and concerned about the well-being of her unborn child.
Fortunately, World Vision - through the support of OFDA - distributed Water, Sanitation and Hygiene (WASH) kits to 2,089 households affected in the area, including Mary's.
Mary is grateful for the kit that she received, which comprised of water purification sachets, a bucket, a jerrycan and a filter cloth.
"They enabled me to purify and drink clean water which protected me from diseases that would have been harmful to me and the baby."